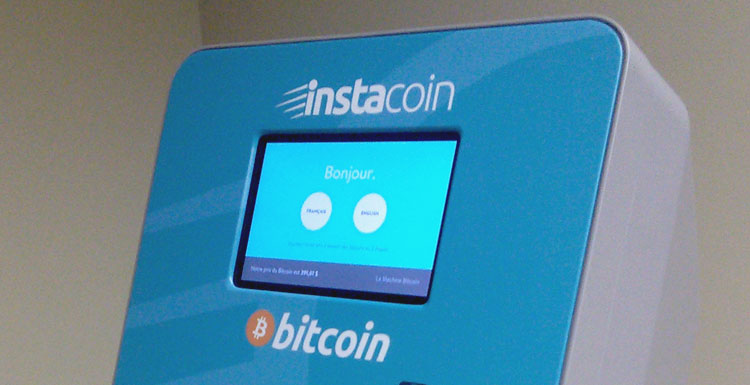 Nov. 3 2014 Bitcoin ATMs
First post! We'll regularly be posting news, press releases and guides about Instacoin Bitcoin ATMs along with more general information about the world of Bitcoin.
For this first post, we'll be posting a quick guide to buying Bitcoin with Instacoin ATMs and some tips we find are important based on the questions we've received since our first Bitcoin ATM launched back in June.
Find a Bitcoin ATM location
We have five Instacoin locations in and around Montreal:
The links above will give you directions to the various Bitcoin ATM locations, as well as the hours of operation for each.
Also, note that this is where the price that the Bitcoin ATM sells at is listed. The rate shown is the price in Canadian dollars for 1 Bitcoin.
New Bitcoin ATM locations should be opening in the coming months, so visit our News section often for updates.
If you don't have a Bitcoin Wallet, get one
If you're new to Bitcoin, the first thing you should do is to familiarize yourself with what a Bitcoin wallet is and to get one. Wallets are what allow you to receive, store and send Bitcoin, so get one before visiting one of our machines.
There are many ways to generate and manage Bitcoin Wallets, including desktop programs and mobile apps.
When using Instacoin Bitcoin ATMs, you need to hold a wallet bar code to the window on the machine to scan it. Therefore, the two best options for you are to either install a mobile Bitcoin wallet or print out a paper wallet.
Instacoin is cash-only
Our Bitcoin ATMs don't accept credit or debit cards, you can only buy Bitcoin with cash. We accept Canadian dollars in all five denominations: $5, $10, $20, $50 and $100. Therefore, the smallest amount of Bitcoin that can be purchased is $5 worth.
Insert bills, one at time, for them to be converted. After each inserted bill, the screen will display the updated amount entered in Canadian dollars and the converted amount in BTC.
Get Bitcoin
When you're done inserting bills into the Instacoin ATM, press the Send Bitcoins button on screen to start transferring bitcoins to your wallet.
Take a picture!
Once the transaction is complete, a digital receipt with QR bar code will be displayed on screen. Take a picture of it to keep for your records!