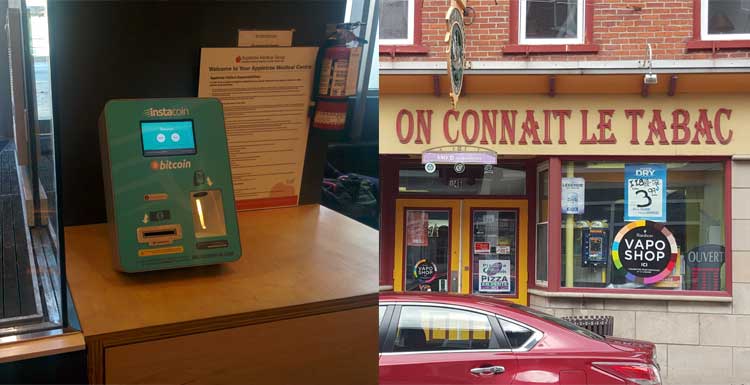 Nov. 02 2015 Bitcoin ATMs
We're proud to announce two firsts for Instacoin that were accomplished this past weekend. Our first Bitcoin machine in Ontario was installed in Toronto at the Metropolitan Pharmacy on Spadina. We also launched our first Bitcoin ATM in beautiful Quebec City at the On Connaît Le Tabac C-store.
With these additions, the Instacoin network has grown to a strong 14 Bitcoin ATMs across the two provinces.
For directions, business hours and rates, please follow these links: