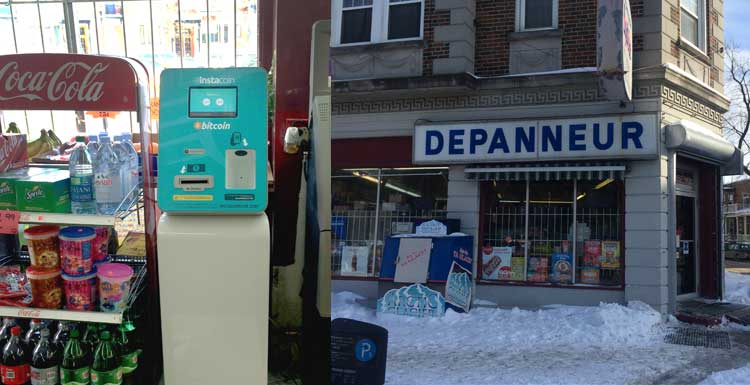 Feb. 11 2015 Bitcoin ATMs
Our 12th Bitcoin machine is in operation at Dépanneur Lydia in the Montreal borough of NDG.
The C-store Bitcoin machine located at 6030 Rue Sherbrooke Ouest is our first in the borough and operates Monday through Sunday from 8:00am to 11:00pm.
This was moved from our Ville Saint-Laurent location at Italian restaurant Ottavio. We will be installing a new machine in the borough of Saint-Laurent soon.
For directions, Bitcoin price and our list of locations, please visit: instacoinatm.com/locations.html