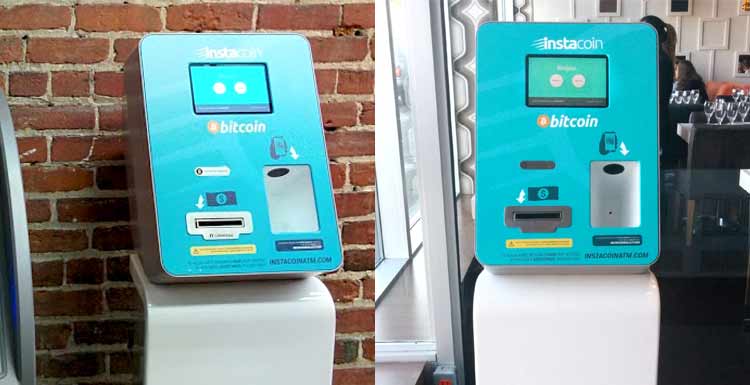 Nov. 21 2014 Bitcoin ATMs
Two new Instacoin Bitcoin machines are now operational. This brings us to a total of 7 Bitcoin distributing machines to serve our clients on and around the island of Montreal.
The first Bitcoin ATM is located just a few steps away from Montreal's Bitcoin Embassy in the Plateau-Mont-Royal neighborhood at well-known diner La Belle Province. This location on "the Main" stays open late: 5am Sun-Wed and 6am Thurs-Sat.
The second location is in Saint-Laurent on Marcel-Laurin at Italian restaurant Ottavio.
Both locations will have a special lower rate until November 30th, 2014.
For directions, Bitcoin price and our other locations, please visit: instacoinatm.com/locations.html